We all know that it needs time and effort to perfectly sell cars. What if you have junk or damaged car, there is a need of repairs on all minor damages, cleaning every angle, and making it to look like a new purchased car. After that, you have to exert effort on your appointments, making sure your customer will buy the old car but it will only work if you lower the price. Every car owners know the struggle in dealing with the old and junk cars. That is why Car Removals Melbourne is willing to make your life easy and provide Cash for your car.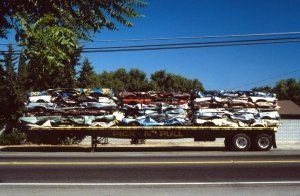 Car Removals Melbourne pays you up to $12999 for your junk car. You do not have to make minor repairs, polishing and cleaning every single detail of the car. No need to advertise and deal with people who wanted to bargain the price. No effort will be done in dealing with the papers and moving the vehicle from its place. Everything is already provided for you, and all you need is to coordinate with our friendly service team.
Having no enough time in selling your car or having no budget for fixing it, Car Removals Melbourne is the best option you could think of. We have fast and easy process. Where you can call Car Removals Melbourne at 03 9020 5406 then all you have to provide are the simple details about your car. It could be the make and model of your car and the age and condition of the car, mechanical and physical.
Car Removals Melbourne accepts every kind of vehicle (from Toyota to Chevrolet to Audi to etc) regardless of its condition, may it be a new car or a junk and damaged car that do not have value anymore. We will still buy and accept the car you are selling.
You might be wondering how come we can provide you the Cash your junk car. It is because the vehicles that we had removed are taken to Car Wreckers Melbourne, a car wrecking company, which has a team expert n dismantling vehicles. After removing all the minor parts and major components that can still in use, the vehicle then crushed resulting to being scrap metals. All the parts, components and metals extracted from the vehicle will be resold to make higher profits.
At Car Removals Melbourne you could get a free quote by directly calling us or visiting our website. For just a minimal time, we can provide you the highest appraisal value of your car.
After knowing our car removing company, you might not doubt in selling your junk cars instead of fixing it. The process is pretty simple and easy that is especially made for our car owners. Let us help clean our environment and make a progress in recycling our waste.