We Pay Cash for Car Removals Melbourne
If you want to remove your unwanted car for Cash in Melbourne, then you are at the right place. At Car Removals Melbourne, we pay instant cash for all used, old, scrap, and unwanted vehicles. On the same day, we remove Cars, Vans, Trucks, Utes, and 4wds with our fast and free car removal services. We give quick quotes via phone or online for any unwanted vehicle. And after confirmation, we pick up and remove scrap-damaged cars on the same day after paying the money.
We are Melbourne's top reliable and hassle-free car removals and we pay not only cash but also do free removals.
After getting 10 years of experience in scrap car removal and the auto industry, we now present a very reliable and simple process of old car removal. You simply contact us for a price quote for unwanted car removal. We simply offer the best prices for all cars, vans, utes, trucks, and 4wds. And when you satisfy we book and pay cash on the spot. And after that, we pick up and remove your vehicle from your property.
How it Works?
1
Get a Quick Quote
Fill Form Online or Via Phone
2
Instant Payment
Cash on the Spot
3
Free Car Pickup
Same Day Free Pick Up
At Car Removals Melbourne, we buy cars, vans, trucks, Utes, and 4wds for wrecking, parts, and for scrap metal. We pay cash up to $12999 cash for all wrecked cars, accident cars, junk cars, etc. We provide the following excellent and reliable car removal services.
Old Car Removals Melbourne
Used Car Buyers Melbourne
Unwanted Truck Removals Melbourne
Scrap car Removal Melbourne services
Junk 4wd Removals Melbourne
Damaged Auto Removals Melbourne
Wrecked Vehicle Removals Melbourne
Scrap Car Removals Melbourne
Instant cash up to $12,999 for Cars in Melbourne
Just spend some time getting quotes and after that, you'll realize that we are Melbourne's top car buyers and removals. And we pay cash for any unwanted, used, old, and scrap vehicles. We can pay cash up to $12,999 depending on the make, model, year, condition, and type of the vehicle e.g., car, van, ute, truck, or 4wd. We assist our customers in getting reasonable prices for their cars. If you've got any genuine price than Car Removals Melbourne, then inform us. We challenge that we'll give you
We assist our customers in getting good prices for their cars. If you've got any genuine price than Car Removals Melbourne, then inform us. We challenge that as a local car removal company, we'll give you a higher and more accurate price as compared to other companies in Melbourne.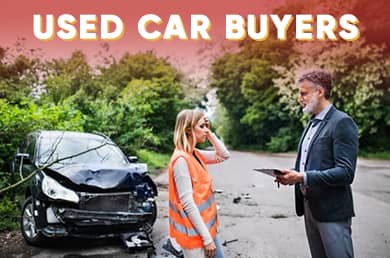 Our Services
Cash for Cars
We buy cars for cash in Melbourne on same day. Get free quote now.
Junk Car Removal
We offer free removal for all used, old, damaged unwanted cars.
Car Wreckers
We give cash for old, damaged, used, scrap cars for wrecking.
Free Car Removals in Melbourne
If your vehicle is not in good or drivable condition. Then don't worry about it and don't spend money on towing and removal. Just call us and let us know. We'll still give you a price quote for your vehicle including free removal of your car in Melbourne.
Car Removals Melbourne offers fee removal for all sort of old, used, scrap, junk and unwanted vehicles. We've experienced and reliable vehicle removal team that can pick up and removal any car, van, Ute, truck, 4wd from anywhere in Melbourne. Doesn't matter your car not movable, starting, damaged, junk. Let us know about your vehicle condition and circumstances and we'll prove you that we are best in car removal industry.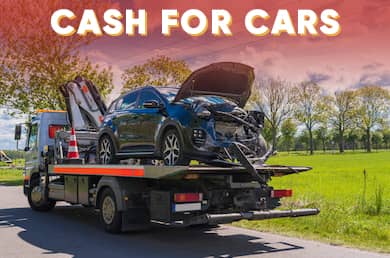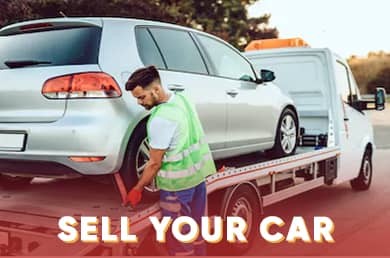 Cash for Truck Removals in Melbourne
If you've any truck that is used, old, damaged, or sitting at your place then contact us. We'll arrange a free on spot inspection for you. And after that, we'll give you a price quote. Upon your confirmation, we'll pick up and remove your truck from your place after handing instant cash to you. We pay up to $13,999 on spot cash for trucks with free removal anywhere in Melbourne. We buy and wreck all sort of trucks that are in the market. Below are some makes of trucks that we love to buy for cash in Melbourne.
Nissan UD
Toyota Dyna
Mitsubishi Canter
Mazda T3500, T4000 , T4500 Etc
Ford Trader
Hino FC, FD,FG,FF Etc
Isuzu SBR, FRR, FSR, FTR, NPR, NQR etc
4wd and Van Removals in Melbourne
We remove 4wds and vans in Melbourne for instant cash. We pay instant cash on same day for all Vans and 4wds. If you've any Toyota Hiace, Litace, Mitsubishi Express, Nissan Urvan, Mazda Van, Ford Econovan then we are ready to pay you cash for your van removal. If you've any 4wd e.g. Japanese Hilux, Japanese Landcruiser, Nissan Navara, Mitsubishi Pajero, Ford Ranger, Ford Courier or any sort of other 4wd. Let us know. We'll bring cash at your property and will tow your vehicle away from your property.
Simply We are the buyer of all kinds of Vans and Utes in Melbourne.
Cars Wreckers Melbourne
We remove unwanted cars, vans, trucks, Utes, 4wd and vans for wrecking. We are top car wreckers in Melbourne who wreck every sort of vehicle of any condition. That's why we offer free Car Removal Service for all old, used, damaged, scrap and unwanted cars. If your vehicle has a blown engine, head gasket problem, damaged, burned, worn out then let us know. We'll quote you a price with our free removal service. And after collecting your vehicle, we'll wreck it. We are licensed Victorian Car Wreckers in Melbourne. We dismantle and dispose vehicles according to environment protection procedures and standards and we pay heaps of cash depending on the overall condition of the vehicle. We sell parts and availability depends on availability, otherwise we use vehicle for engines and scrap metal.
Car Removals Service areas
We buy and remove cars from all suburbs of Melbourne. If you are in anywhere in Melbourne and you want to remove your broken, old, damaged, scrap or junk car. Just give us a buzz. We'll remove your vehicle within 2 hours depending on your availability.
Frequently Asked Questions (F.A.Q)
How do I get rid of my old car in Melbourne?
Contact us via the online forms on our website or call us directly on 03 9020 5406.
ALL MAKES & MODELS. We pay fantastic Cash on the spot dollars for Cars, as well as Utes, vans, jeeps and trucks.
ANY CONDITION. Our company has a firm commitment in recycling which is why we will buy vehicles in all conditions.
FULLY LICENSED.
How do I get rid of a car I don't want?
The fastest way to get rid of an old car is to sell it to a Cash for Cars Company.
Sell it to a Car Wreckers.
Sell it yourself.
Trade it in.
Use an online car selling platform.
Donate it.
Junk it.
How do you scrap a car in Australia?
A step-by-step guide
Step One: Is it time to get rid of the car?
Step Two: Begin the online Cash for Scrap Cars search.
Step Three: Secure the title for your car and all the information.
Step Four: Remove everything from the body, except the body.
Step Five: Contact the Dealer.
Step Six: Arranging a pick-up time.
Is it worth scrapping a car?
It's always worth leaving your vehicle as intact as you can and avoiding attempts to sell individual items. Even if you do remove parts, there's no sure way of knowing you'll sell the components for a fair price. Your car will be worth more if it's complete than if it has parts missing.
How do I get rid of my old car for cash?
Selling old car for cash require various ways , either through a dealer or directly through a website or ad listing, such as Craig's list, Gumtree or a local newspaper.
Scrapping.
Car Removal
Giving it away.
Trade-in at Dealership your old car.
Sell your old car parts.
What is the scrap value of a car?
Prices around $150 are fairly common. Which means the average car is usually worth somewhere around $300 to a scrapyard. However, if your car has parts that are salvageable or can be sold at auction, negotiate further with the junkyard for a higher car scrap value. You can also keep looking around for a better quote.
How much Cash for Cars Pay?
Cash for Cars Prices are depends on Make , Model, Year and Condition of your vehicle. How many parts of that vehicle car wreckers can sell to people. Also need to consider daily price of Scrap Metal on that day. Car Prices can changes based on demand and supply of used auto parts. Call us to Today to sell vehicle to car wreckers Melbourne.
Find Car Removals Near me?
If you are Looking for Local Car Removals so quickly searched for 'Car Removals near me' and car removals Melbourne Website will showed up on google.
How to get money for your junk car?
Contact Car Removals Melbourne and fill quote form on our website or call directly on our phone number to get instant quote for your scrap cars.